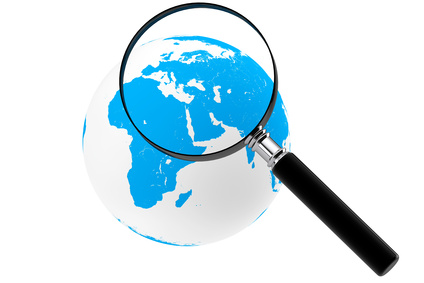 Tufts Travel Review

Tufts supports and encourages international travel and collaborations and recognizes that a global perspective is essential to its academic mission. The University is committed to the safety and well-being of its students, faculty and staff when they participate in these activities. Tufts realizes that some areas of the world present heightened health and safety risks.

Countries that have U.S. Department of State Travel Warnings have been identified as regions that require special efforts to mitigate risk and, when necessary, call for the avoidance of travel altogether. For students planning travel to a country with a U.S. Department of State Travel Warning, a review process has been established to help ensure that students are adequately prepared and that necessary safety and security measures have been put in place. The Review Committee for International Travel Safety is chaired by the Provost's office and includes faculty and administrators with expertise in medical, legal and security issues.

NOTE: The Department of State changed the warning system for U.S. citizens on 1/10/2018. Travel Warnings have been removed; instead the DOS issues a Travel Advisory for each country of the world. Travel Advisories apply up to four standard levels of advice, give a description of the risks, and provide clear actions U.S. citizens should take to help ensure their safety. (travel.state.gov/traveladvisories). Tufts is in the process of updating the international travel safety policy to reflect these changes. Please contact internationalsafety@tufts.edu for questions.

Who needs to follow this policy?

ALL TUFTS STUDENTS (undergraduate or graduate) who are traveling internationally for any Tufts sponsored, Tufts- administered, or Tufts- related activity/program. Students must adhere to this policy regardless of the nature and type of their travel - whether it is as individuals or in groups, with or without University funding.

Examples of student travel include but are not limited to:
participating in recognized student organization trips abroad

conducting research

conducting an internship

attending a conference

enrolling as an individual at a foreign institution
*Please note that if you are traveling with a program (such as the Global Health Program at the Medical School or Tufts Abroad), you should follow your program's internal guidelines.


Timeline

Student requests for travel review should be received at least 4 weeks prior to departure and within the published deadlines. These should be submitted as early as possible to allow for any logistical changes that have to be made to travel plans.

Students should not purchase ANY flights until after receiving written approval for their travel.


Travel Review Process

Students intending to travel to a country with a Travel Warning - or the unit applying on their behalf - will be asked to submit a completed application via the online system.

The application includes:
Purpose of travel

Proposed travel itinerary

Outline of risks as identified in the Travel Advisory and/or International SOS security information and mitigation procedures
Pre-Travel Assessment from International SOS, as well as a follow-up call with an International SOS security specialist and summary of your conversation

Any additional materials that would be useful for the committee as background in making a decision (examples include prior relationships that have been established with a site or host institution, maps of the region, etc.)
*Please note that each case will be evaluated based on individual circumstances.


Getting Started with the Review

Individual Student Travel
Group Travel


Questions?

Email Chelsea Ferrell, Program Manager for Global Operations, or call 617-627-4649.