Non-Tufts/Guest Travel Registration
To register your international Tufts-related trip as a guest for the first time, please follow these steps. Since you do not have a Tufts Username and Password, you will need to create a profile and a password for your account first. This is a one time requirement. You can use this profile/password the next time you need to register a trip. If you have any questions, please contact internationalsafety@tufts.edu or call 617-627-4649.
Step-by-Step Instructions
Go to go.tufts.edu/internationalsafety and click on Travel Registry, then select "Non-Tufts/Guest Travel Registration".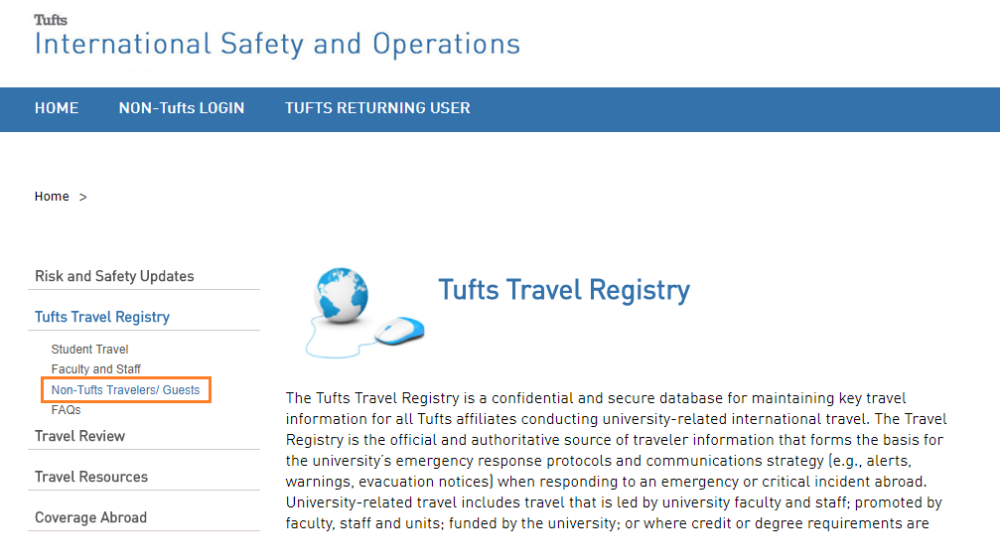 Click on "Guest Travel Registration"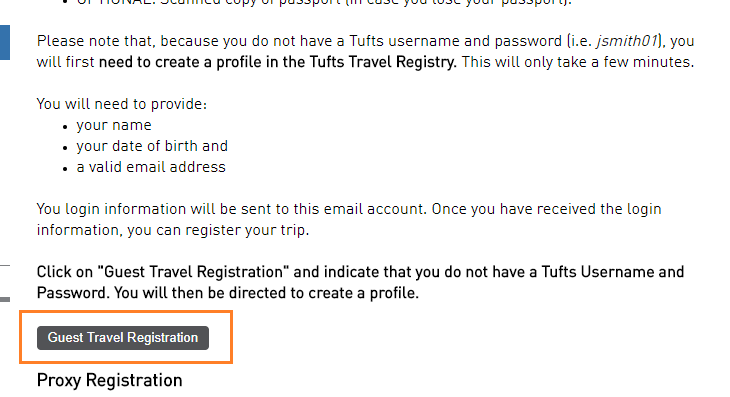 You will need to indicate that you do not have a Tufts Username and have never used the travel registry before (Option 3)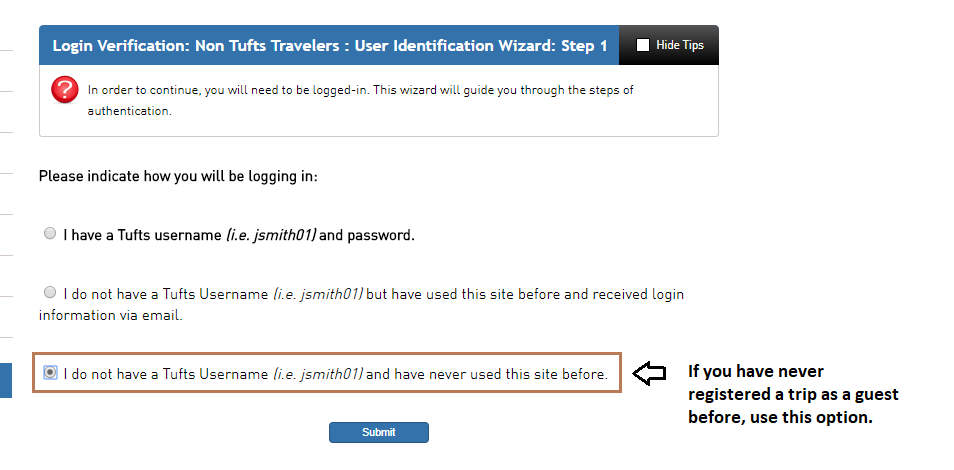 Complete the required information to create a profile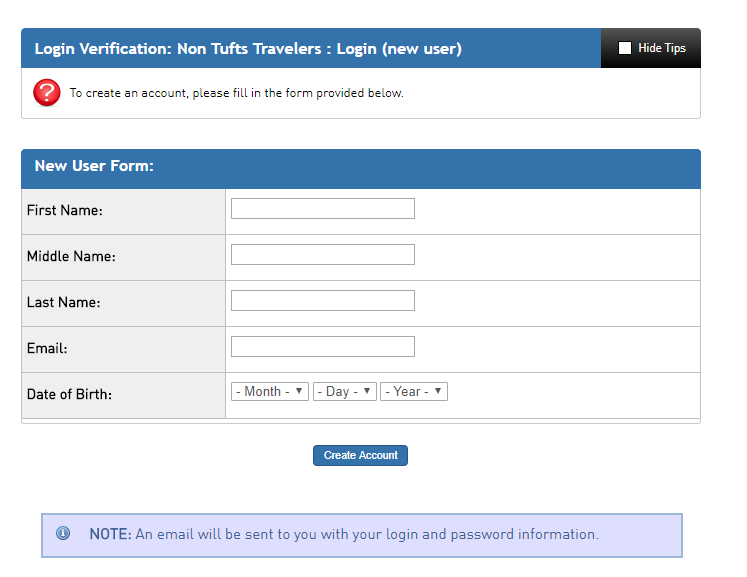 Check your email (the email you indicated in the profile creation) and you should see a message from internationalsafety@tufts.edu

The message contains a temporary password for you. Copy the Password (CTRL+C) and click on "General Non-Tufts Login"

Now that you have a password, indicate that you do not have a Tufts username but that you received login information via email (Option 2).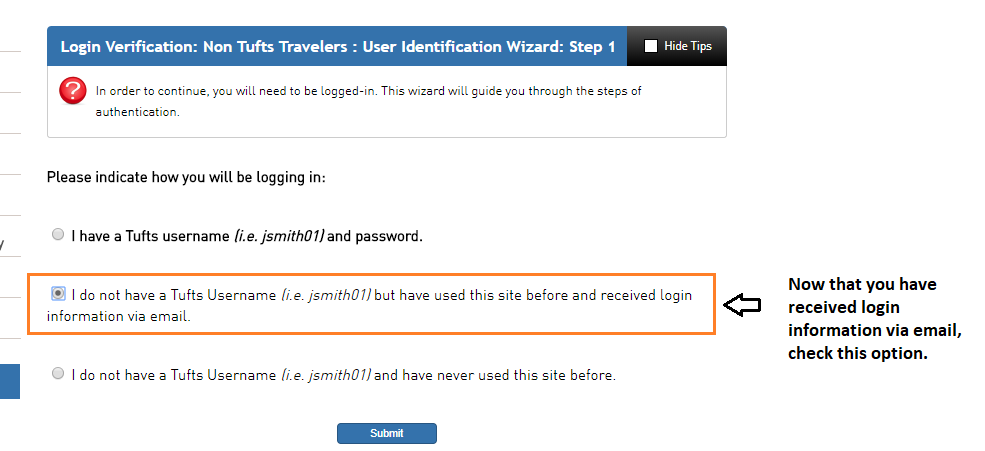 Enter in the login credentials that you have received via email.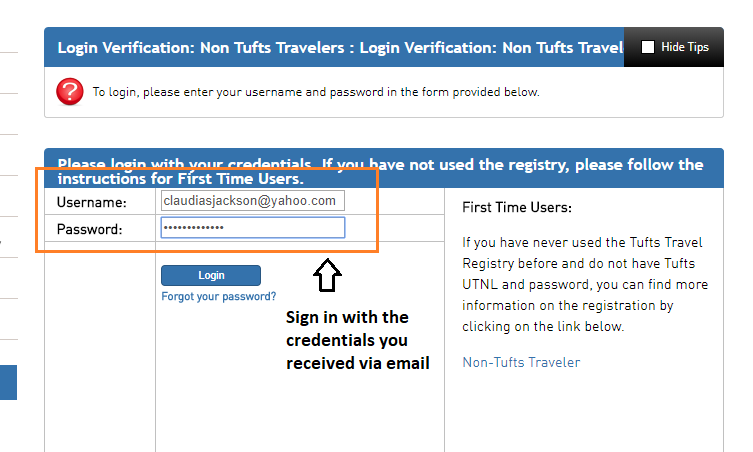 To authenticate you in the future in case you lose your login information, you are asked to create (and answer) 3 security questions.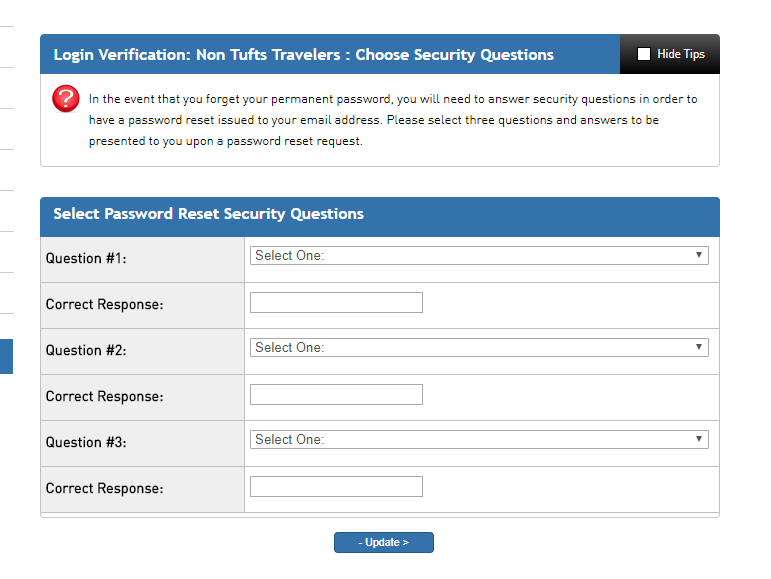 As a last step you need to create your permanent password, then click change.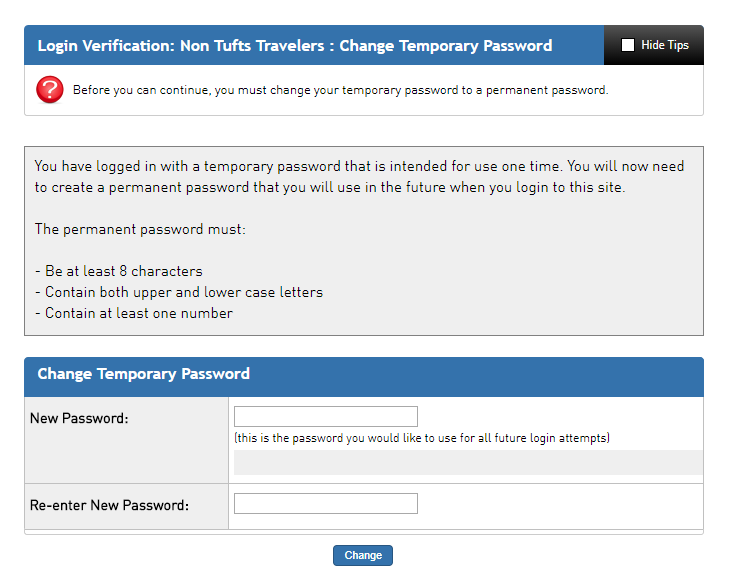 Please complete your Travel Registration.