Tufts Travel Assistance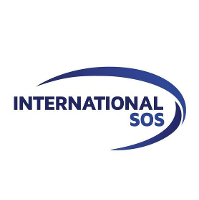 International SOS
Tufts has partnered with International SOS, the world's leader in international healthcare, medical assistance and security services, giving our students who study abroad access to a full range of medical information and emergency services.

Some of the benefits to this International SOS membership:

Pre-departure preparation: By logging onto the International SOS website (www.internationalsos.com) with the Tufts Member Login 11BCPS000093, you can sign up for health and security email alerts and review valuable, comprehensive and timely country-specific information.

While abroad: International SOS will help you locate a qualified health care provider, replace a prescription or simply answer a general medical or security concern.

In an emergency: International SOS can assist with getting you immediate care, whether it requires evacuating you to a center of medical excellence or safe haven (as approved by Tufts), or closely monitoring your condition with local doctors

ISOS Tools



Communications Portal
The Tufts SOS Portal is designed to provide you with important medical, safety, and travel information. It contains country-specific information, worldwide emergency contact information, and information about your International SOS Membership.

Emergency Record and Vaccination System
Accessible via the Communications Portal, the Emergency Record will allow university employees to store personal, medical and travel information in a secure online environment. If you are involved in an emergency, and only if you have given permission, your information is accessible to the medical staff of ISOS to help you. This "smart" system also calculates the vaccinations you should keep up-to-date according to where you go and what you do. You can then enter the details of the vaccinations that you have had, and the system will provide a summary of what vaccinations or boosters are required, and when. The system can even send you a reminder email. If you need help registering within the ISOS emergency record, please take a look at these step-by-step instructions.

ISOS app
The ISOS app allows you to have all relevant information available on your smartphone and will allow you to connect to the most appropriate assistance center when you need help abroad. The app can be downloaded here: http://app.lk/sos-member

Print your ISOS Membership card before you leave!





More questions on the ISOS Membership?




Q: When do I call International SOS?

A: You can call International SOS with a simple medical question or in an emergency. As an International SOS member you get 24-hour expert advice and assistance – whether you want to arrange vaccinations before traveling; get medical advice when you're abroad; or receive immediate care in a medical emergency. International SOS assistance services are designed to help you with any medical, personal, travel or legal problems when you are outside your home country.

Remember it's free to talk and get advice when you're stuck in a difficult situation. Don't hesitate to call - they are eager to help!

Q: What is an alarm center?

A: International SOS has 27 alarm centers and 31 clinics throughout the world. By calling the 24/7 scholastic hotline at +1-215-942-8478, you will be connected to the alarm center most appropriate for addressing your concerns. Once a call is received by any of the alarm centers, the call is directed to their in-house doctors who would determine the nature of request and provide assistance in-terms of advice, referrals, arranging appointments, activating ambulances, alerting the emergency staff if required, arranging hotel/home visits, arranging bed-side nursing and monitoring the medical condition. These alarm centers are 24/7/365 call centers staffed by doctors and nurses, security experts, multilingual coordinators, and logistics support personnel. They can respond rapidly to any type of emergency or call for assistance.

Q: Is International SOS a medical insurance company?

A: International SOS is not an insurance company. However, many insurance companies across the globe use International SOS to provide medical assistance as International SOS has global presence. Their worldwide network of providers is appropriately credentialed by medical staff prior to any referral. Also, International SOS has signed agreements with many of these providers and are able to provide guarantee of payments on behalf of our clients and in most cases, preferred pricing with these providers. Finally, International SOS has dedicated air ambulances across the globe to move patients to centers of better care as and when required.


Q: What level of expertise does International SOS have?

A: For more than 25 years, International SOS has been helping travelers stay healthy, safe and secure. Its worldwide reach cannot be matched and includes clinics, alarm centers and a fleet of air ambulances. Medical and security experts fluent in more than 100 languages and dialects are just a phone call away, as are nearly 68,000 global, vetted providers in the International SOS network. So, if you run out of medication in Budapest, need to see a doctor in Beijing, lose your passport in Ghana or encounter a medical or security crisis anywhere in the world, help from a caring professional is just a phone call away.